OUR TEAM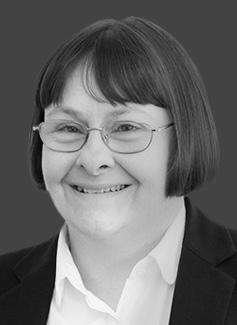 Catherine Fooks
Partner

catherine.fooks@randellandloveridge.gg
Born in Guernsey, Catherine was educated mainly here and in particular at Blanchelande College before graduating from Oxford University with an MA. She attended the Inns of Court School of Law and was called to the English Bar in November 1988. She went on to be called to the Guernsey Bar in 1989.
Having undertaken her pupillage at Randell & Loveridge, her areas of expertise focus on private client matters, in particular family matters, including ancillary relief, private and public law child matters including the representation of children. In addition, Catherine deals with conveyancing, wills, probate, guardianships, leases, small business acquisitions and sales and criminal matters.
Catherine has a reputation for dealing with difficult and complex cases often raising novel and unique issues. One notable example is her challenge some years ago to the dual role of the Bailiff as Chief Judge and President of the States of Deliberation and also more recently, looking at the Human Rights of children whose parents are facing imprisonment.
Catherine is the Secretary of the Criminal Bar Association in Guernsey and a member of the Family Law Bar Association. She is a former lecturer for the Guernsey Bar in relation to ethics and a former examiner. She served on the legislative sub-committee responsible for the drafting of the Children Law, 2008 and other laws. She has been a member of the advocate's panel of the Chambre de Discipline (the Bar's disciplinary body). She is the Deputy Registrar of the Ecclesiastical Court of the Bailiwick of Guernsey.
In her spare time, Catherine enjoys music, cooking and reading.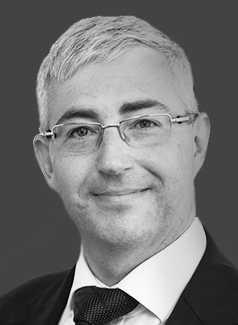 Alan Merrien
Partner

alan.merrien@randellandloveridge.gg
Born in Guernsey, Alan was educated at Elizabeth College before graduating from the University of Southampton with an LLB. He attended the Inns of Court School of Law and was called to the English Bar in February 1992.
Having passed the Guernsey Bar exams, Alan obtained the Certificat d'Études Juridiques Françaises et Normandes from the University of Caen and was called to the Guernsey Bar in July 1992. Alan has an excellent reputation for having an encyclopaedic knowledge of the law and has litigated in almost all aspects of the law. Alan is versatile and has areas of expertise in civil litigation especially contractual and negligence claims, property law, employment law, company and general commercial law. Alan is the Chairman of the Criminal Bar Association in Guernsey, sitting as its representative on the Criminal Justice Workgroup. Alan is also a Lieutenant Seneschal in Sark.
Away from the office, Alan is interested in the sport of bowls, having represented Guernsey on a number of occasions. Otherwise he enjoys the beaches of Guernsey for both swimming and kayaking.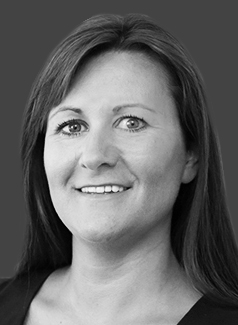 Sara Mallett
Partner

sara.mallett@randellandloveridge.gg
Sara's expertise covers a wide spectrum of private client work, including family, childcare, matrimonial, domestic abuse, asset tracing, prenuptial agreements, criminal (including complex financial cases), adoption, property and inheritance. She has built an extensive family, childcare and criminal practice.
Sara is considered a leader in childcare matters and is regularly appointed by the Court to appear on behalf of a child or children. Childcare law in Guernsey has changed dramatically over the period of Sara's qualification and has undergone a complete overhaul resulting in new laws being implemented from January 2010. Sara has been at the forefront of this developing area of expertise and has featured in the majority of leading judgments over the past few years, including the separate representation of children and a judicial review of local departmental decisions.
Sara is also a highly experienced criminal lawyer and has acted in many high profile criminal cases which have come before both the Magistrate's Court and the Royal Court in recent years. Outside of work Sara is a Director of Guernsey FC and the Chairperson of the Guernsey Family Planning Organisation. She is also a keen Basketball player!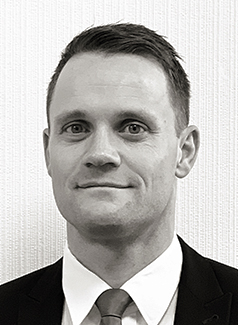 Simon Geall
Partner

simon.geall@randellandloveridge.gg
Simon was educated locally at Elizabeth College, and obtained a degree in Law from the University of Nottingham. He attended Nottingham Law School, and was called to the Bar of England and Wales in 2005, being awarded the Campbell Foster Prize by the Middle Temple on completion of his studies. On his return to the Island, Simon continued his studies, and obtained the Certificat d'Etudes Juridiques Françaises et Normandes from Caën University in 2006, and was called to the Guernsey Bar in 2007.
Simon is an experienced litigator, appearing regularly before the Courts in a wide range of litigious matters, including trust, banking, shareholder, contractual, construction, insurance, family and professional negligence disputes. In recent years he has focussed on regulatory matters, advising licenced entities and directors in relation to regulatory investigations, and appearing before Senior Decision Makers in enforcement matters.
Simon is also considered as a leading employment lawyer, and is frequently instructed in relation to employment matters, particularly in claims for unfair and wrongful dismissal. He advises employees and employers alike on all aspects of employment law, including compromise agreements, terminations, redundancies, restructuring, contracts, policies and procedures, restrictive covenants and shareholder/director issues.
Simon acts for clients in property and private client matters, including residential conveyancing, evictions, guardianships, wills and inheritance, liquor licensing and parochial matters.
Prior to becoming a partner in Randell & Loveridge in January 2019, Simon was a partner in another prominent local law firm for 9 years.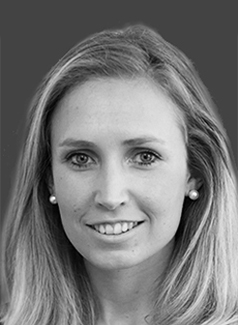 Phoebe Cobb
Advocate

phoebe.cobb@randellandloveridge.gg
Phoebe was born in Guernsey but undertook her secondary education at Sotogrande International School in Spain, where she completed the International Baccalaureate, a system recently brought in to the island.
Phoebe went on to gain a First Class LLB from the University of Sussex and thereafter completed the Bar Professional Training Course at Manchester Metropolitan University.
Phoebe is a member of Gray's Inn and was called to the English Bar as a Barrister in July 2012. Having passed the Guernsey Bar examinations, Phoebe obtained the Certificat d'Etudes Juridiques Françaises et Normandes from the University of Caen. Phoebe was called to the Guernsey Bar as an Advocate in January 2014.
Phoebe's areas of practice focus mainly on family, matrimonial and criminal law.
Away from the office Phoebe enjoys the outdoors and is an avid baker!
John Loveridge
Advocate & Notary Public
John Loveridge was born and educated in Guernsey. He became an advocate in 1975 and a partner with Douglas Randell in 1976, forming Randell & Loveridge.
John is a general practitioner providing advice in a wide range of matters. He has been involved in a number of significant cases particularly those concerning Guernsey customary law, such as Griffin et femme v Gamble and Blair Limited, Cherub Investment Limited v Channel Islands Aero Club (Guernsey) Limited, Singleton v Le Noury and others.
John's outside interests include aviation and wine appreciation.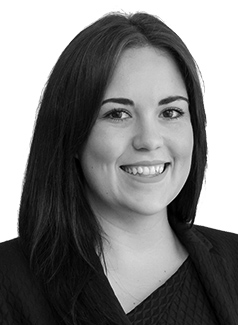 Jemma Le Sauvage
Associate (*not admitted in Guernsey).

jemma.lesauvage@randellandloveridge.gg
---
OUR SUPPORT TEAM
Rachel Phillips
Conveyancing Secretary
Anne Higgins
Secretary to Advocate Fooks & Advocate Loveridge
Jackie Le Cheminant
Secretary to Advocate Merrien
Karyn Jackson
Receptionist
Sarah-Jayne Kelly
Secretary to Advocate Mallett & Advocate Cobb
Annette Le Page
Secretary to Advocate Fooks
Andrew Senneck
Practice Accountant